Finding and photographing abandoned buildings and relics of the past are some of my favorite subjects to photograph. Finding them is always a treat and it can be challenging to photograph them well. Oftentimes, I revisit these places in order to capture it the way that I envision with the right lighting, the right composition or season.
I have photographed the Driggs Mansion several times, but never felt that I was able to do it justice until this year. I was so excited to see that the setting sun was lighting up the canyon walls sheltering the back side of the ruin as well as the mansion itself. I especially loved the snow blanketing the ground – which gave the scene a little contrast. It is a challenging place to photograph as the ruin sits far back from the road behind a fence so a longer lens is required with limited angles of view. Of course, I would love to get closer on foot and explore the ruin but it is on private property so that is not an option.
Thimble Rock is pretty spectacular as well and rests to the left of the ruin. I stuck around for sunset to capture it so I have included that in this collection as well. This canyon drive is spectacular with a diverse landscape.
I included a little history of the Driggs Mansion at the end of this post …enjoy!
Driggs Mansion I
---
Last Kiss of Light
Thimble Rock
---
Driggs Mansion Overlook is located at a pullout on the south side of Colorado 141.  The Italian-style mansion was built by Colonel Lawrence LaThourette Driggs between 1914 and 1918 on his 320 acres of remote land. The house sits below towering Thimble Rock in Unaweep Canyon, a scenic canyon with two mouths on the northern end of the Uncompahgre Plateau. The house, built from local sandstone by mason Nunzio Grasso from Grand Junction, had six rooms, including two bedrooms, a common area, and a kitchen. The Driggs family, for whatever reasons, only lived at the house for a few months before leaving. After Driggs abandoned the mansion, he became a leading American aviation expert, writing books and giving lectures on flying. He also invested in Colonial Western Airways, which became American Airlines. Meanwhile, the mansion slowly fell apart, leaving a shell of its former glory with only stone walls and an archway remaining. Today the mansion's ruins are a local landmark along the Unaweep-Tabeguache Scenic and Historic Byway, and in 2005 it was listed on the State Register of Historic Properties. A grant from the Colorado Historical Society stabilized the site in 2012 and made interpretative signs for the overlook.
https://www.outtherecolorado.com/destination/driggs-mansion-overlook
https://coloradoencyclopedia.org/article/driggs-mansion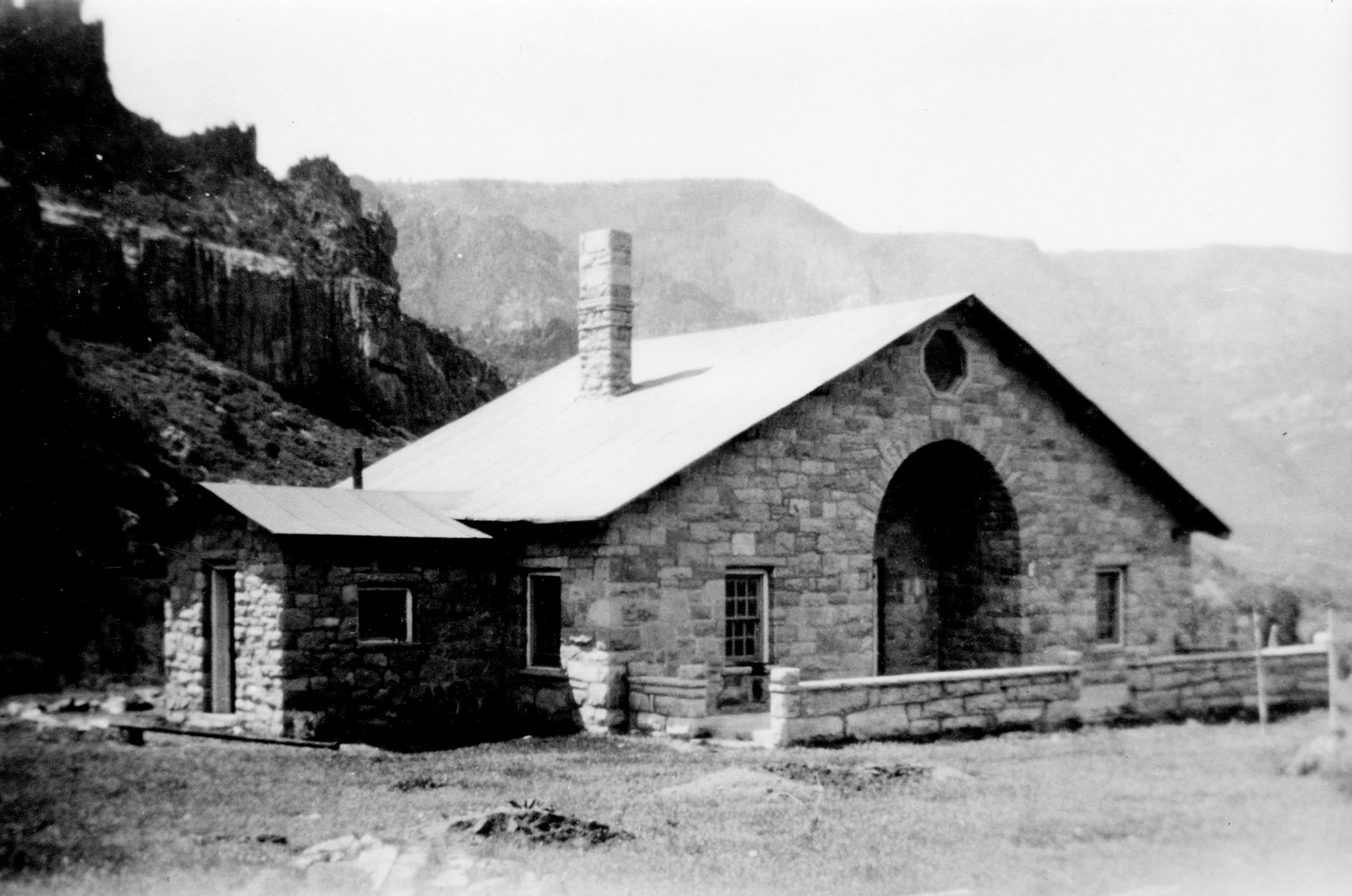 ---